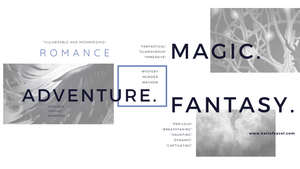 Nineteen-year-old Elemental, Roan, doesn't belong in any of the worlds. She boils things, she dreams of death, and she keeps to the shadows whenever she can. But when her village is beguiled by conquering Woodlanders, she must find her own voice in the darkness of trauma and, like the benyu, rise from the ashes to set her people free.
Official Trailer for Benyu Born of Ash
---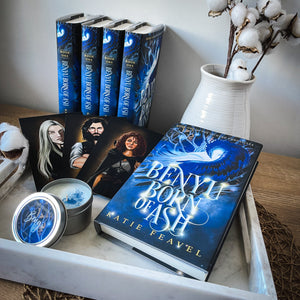 Hi there, I'm Katie! Avid bookworm, writer and serial hobby collector from Arizona. I went to grad school for criminology and find that comes in handy forming an ethically complex cast and story.
We are a neurologically diverse household, which further inspires me to create characters who do not fit the conventional mold but challenge readers to normalize the spectrum of human experience.
I spend whatever "free time" exists in this house of chaos collecting hobbies, lifting things, drinking coffee, fighting battles—against a pile of laundry or against Godlings in a fantasy land—and having kitchen dance parties with my husband and four young children.
I believe the true beauty of fantasy is its ability to tackle significant social problems in a creative way.
Keep reading. Keep learning. Keep growing.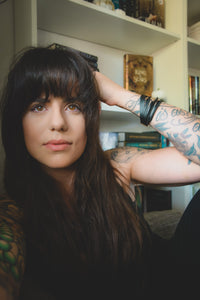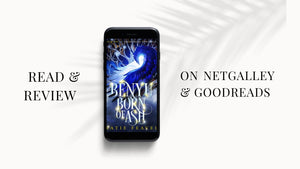 Praise for Benyu
---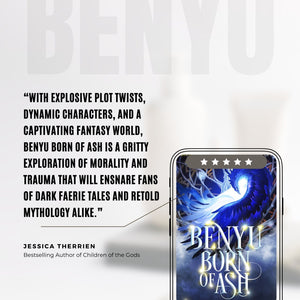 "With explosive plot twists, dynamic characters, and a captivating fantasy world, Benyu Born of Ash is a gritty exploration of morality and trauma that will ensnare fans of dark faerie...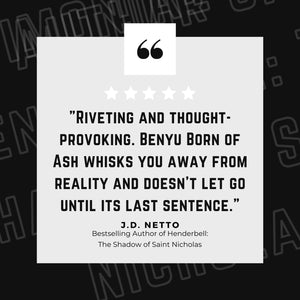 "Riveting and thought-provoking. Benyu Born of Ash whisks you away from reality and doesn't let go until its last sentence." — J.D. Netto, bestselling author of Henderbell: The Shadow of...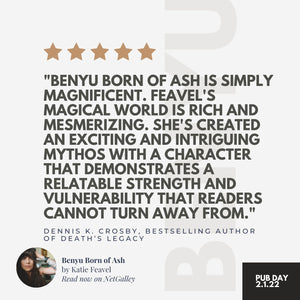 "Benyu Born of Ash is simply magnificent. Feavel's magical world is rich and mesmerizing. She's created an exciting and intriguing mythos with a character that demonstrates a relatable strength and...
Blog
---
Repeat after me: There is no such thing as writer's block.  Now, don't throw your computer at me. I'm not saying we don't all hit walls, get stuck, or occasionally panic...
You say Be You. That's how we glow.  Until the Me discomforts though. And the veiny tendrils of denial, Trickle down a spiny spiral, To the place no one belongs....
A body knows such freedom, As abides in the tingle of Twirl, The orbit of extended limbs, And constricted soul unfurled.  Though Skip may match in luscious sense, A posture...